Plan your Estate for FREE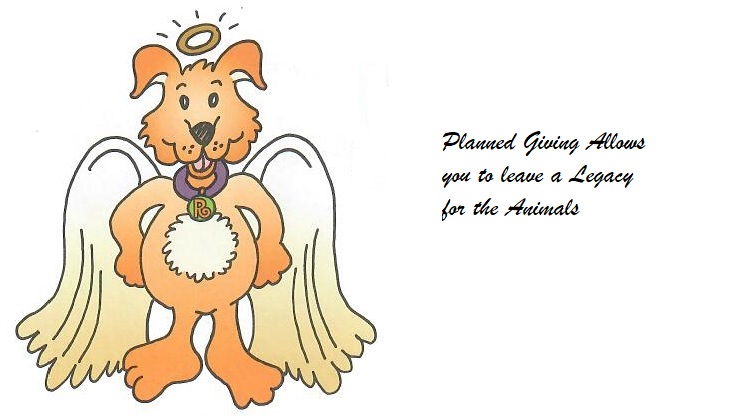 August is National Make-A-Will Month!
What will your legacy be?
One of the most powerful ways to support the Humane Society of Polk County for generations to come is through a gift in your will. This is a gift that costs nothing today, but ensures our services can continue for generations to come.
To make the process of creating your legacy easier than ever, the Humane Society of Polk County has partnered with FreeWill, an innovative, online tool that guides you through the process of writing your will in 20 minutes or less. You can use FreeWill to complete your will.
A Gift for you and your future
---
As a thank you for being a friend of Humane Society of Polk County, FreeWill is delighted to help you create your legal will. It's 100% free to you, and most people finish in 20 minutes or less. We also offer you the ability to create a free revocable living trust.
Beneficiary Designations
---
Did you know?
Having a valid will in place isn't enough.

Assets you pass on outside of your will are called non-probate assets. They include lRAs, 401(k)s, pensions, life insurance policies, and certain bank and brokerage accounts.

If beneficiaries are properly set for these non-probate assets(opens in new window), ownership can transfer faster than your assets that must go through probate
Thanks to FreeWill, you can easily plan beneficiaries for your non-probate assets in one place.
Report a gift in your will or trust
---
If you've left a gift to Humane Society of Polk County in your estate plan, you can use the tool below to let us know!
It can often be difficult to plan and make sure that your gifts are used in line with your wishes if they are left unknown. But more importantly, we want to say thank you for considering our work as a part of your legacy.
We know that life circumstances can change and you may need to alter or reconsider your gift in the future. That's all right — reporting your gift today does not obligate you now nor in the future.
We Value Every life!
The Humane Society of Polk County has been a voice for the animals in our community for more than 50 years.  We provide shelter for homeless, abused, lost and abandoned animals throughout all of Polk County.  Through our comprehensive pet-placement program, we have placed thousands of pets into loving homes.  We advocate for the humane care and treatment of all animals, while our many programs and services enrich the lives of both animals and people.
Polk's No-Kill Animal Shelter since 2004