The Humane Society of Polk County is a 501(c)(3) nonprofit organization. We were chartered in 1972, and the original Sage Road shelter was built in 1980. As of June 2015, our staff of thirteen employees operates out of our new shelter, which is located just around the corner at 3195 Dundee Road.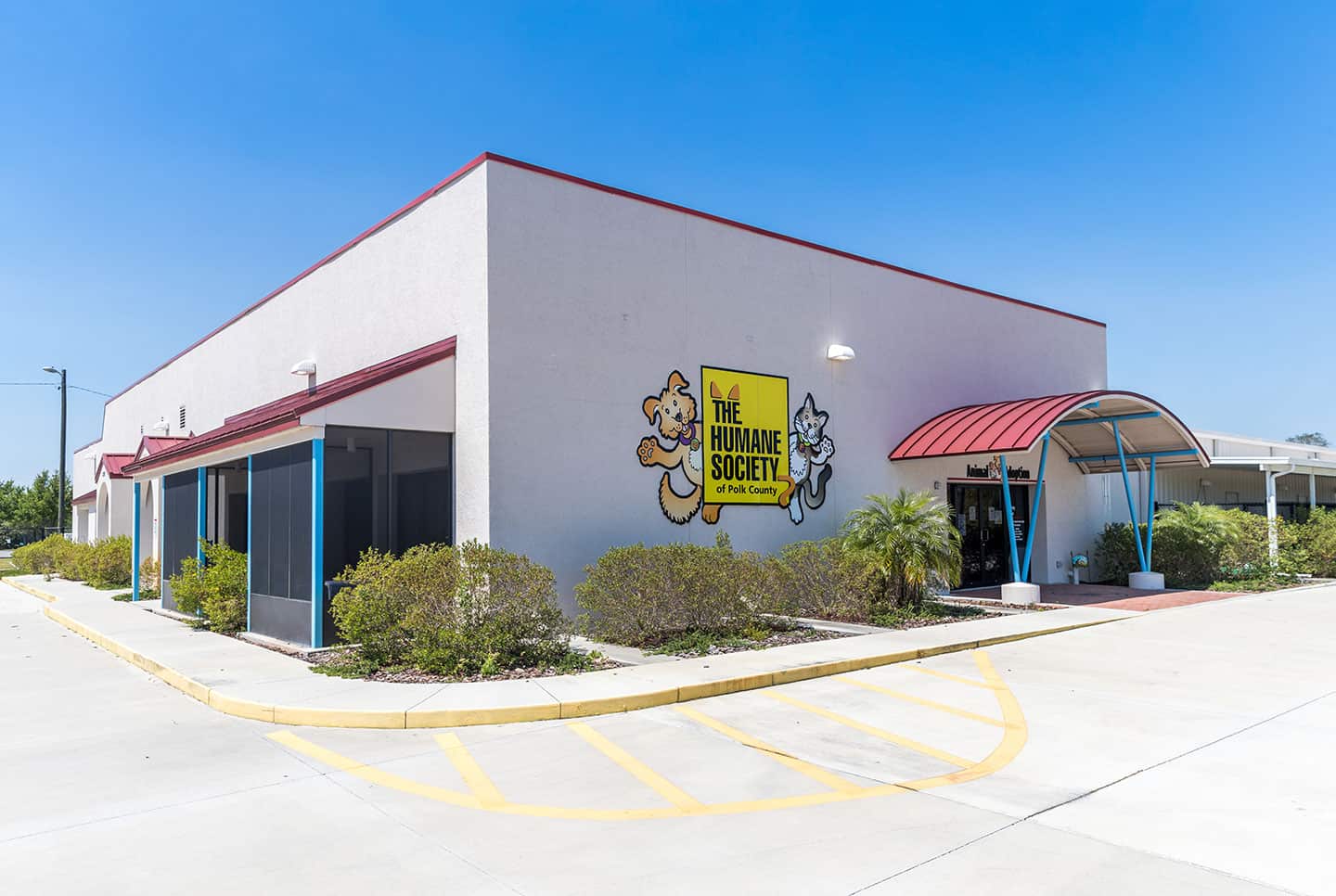 The shelter usually has 30 dogs and 75 cats in residence, but the number of animals fluctuates every year. In our last fiscal year, we took in more than 1100 animals.
All accepted animals are spayed or neutered, provided with shots, tested for heart worms or feline leukemia/aids, de-wormed, micro chipped, provided a physical exam by a local veterinarian and given comfortable shelter, food and water.
The Humane Society of Polk County became a no kill animal shelter in 2004.  What this means is that we do not euthanize animals simply to make space.  If a veterinarian determines it is in the best interest of the animal we do follow their advice to euthanize.  The other circumstance when we would euthanize an animal is if it is deemed by our veterinarian and our animal behavioral specialist that the animal would be a danger to the public to adopt.  
Shelter Hours
Tuesday – Friday
10:30 a.m. — 6 p.m.
Saturday
10:30 a.m. – 6 p.m.
We are closed on the last Friday of every month for staff training.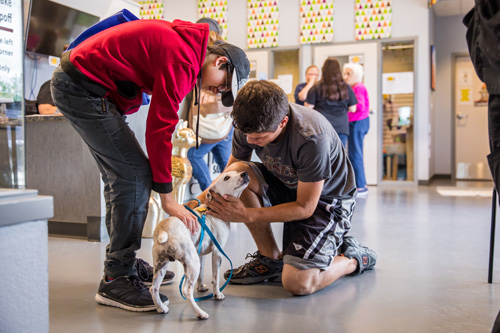 All adoptions include a physical exam by a local vet, heartworm testing, feline leukemia and AIDS testing, spay/neuter surgery, inoculations, de-worming, 30 days of free pet insurance, and microchipping with registration through Home Again. Adoption locations: Our main shelter; PetSense in Auburndale.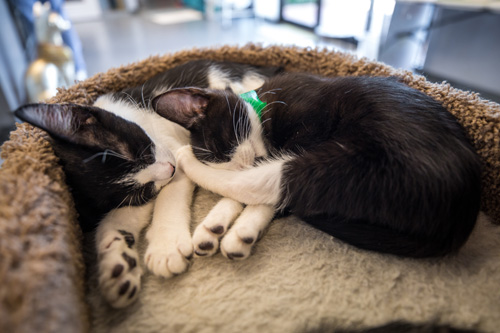 When unable to accept animals into the shelter, we re-home pets via our website until there is space at the shelter to accept them. More than 550 animals are placed annually through re-homing services.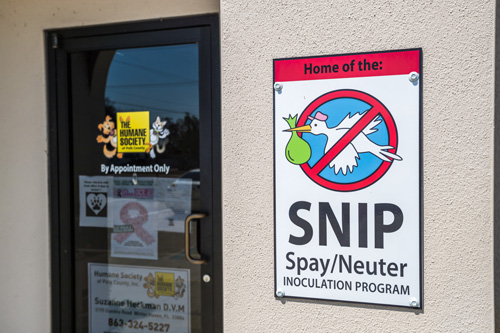 Each year, more than 700 spay/neuter surgeries are performed in partnership with Ridge Veterinary Association vets.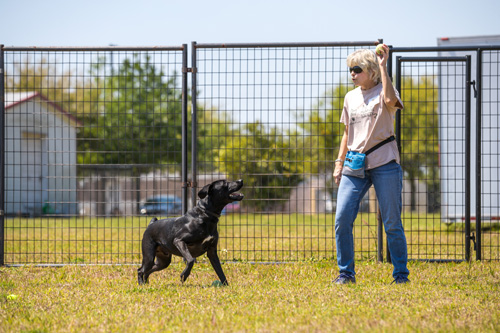 Education Programs
Available upon request to all Polk County schools. Educating the public, both children and adults, on the importance of spaying/neutering pets is one of our most important endeavors.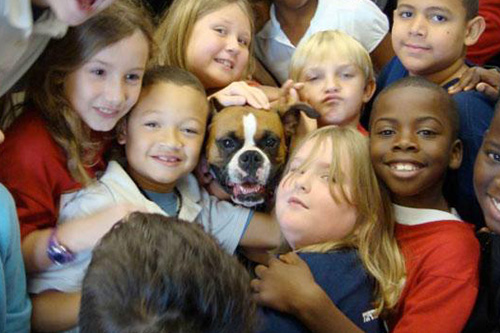 Paws to Read
Each week our therapy dogs Ally, Sadie, Sophie, Tebow, Timmy, Trooper visit the third graders at Elbert Elementary School, Dundee Elementary School and Inwood Elementary School. Each child has the opportunity to read a story to the dogs and overcome any fears they may have about reading aloud.  Owner/Handlers accompany the dogs and are there to assist with any words the children might need help with.  All of our dogs are certified through Alliance of Therapy Dogs.  Our intention is to expand this program to other schools.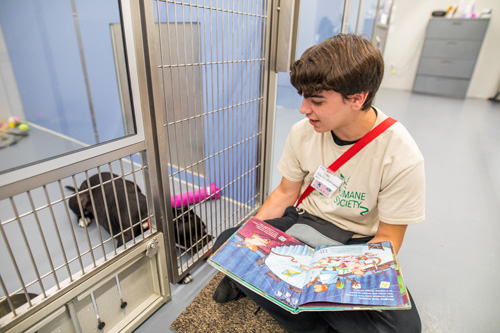 We are always seeking volunteers! Must be at least 13 years of age. Corporate Sponsors: WalMart Distribution Center and Disney World. New Beginnings High School students visit the shelter weekly to provide extra love and care to our shelter animals.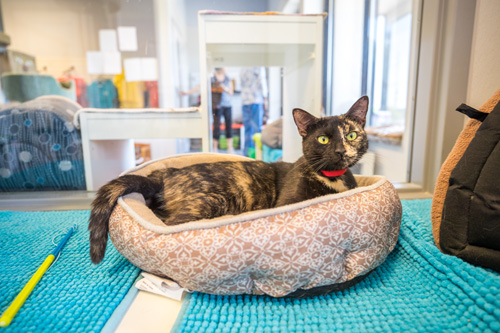 Lost & Found Services
Online services to assist owners in finding their pets.
The purpose of the Humane Society of Polk County, Inc., your local no-kill shelter, is the prevention of cruelty to animals, the relief of suffering among animals and the extension of humane education.
Protecting Polk's pets since 1972
Polk's No-Kill Animal Shelter since 2004
Adoption services for more than 1,600 animals annually
Spay/neuter services for more than 2,200 animals annually
Emergency services provided for the pets of more than 200 pet owners annually
22,000 pounds of pet food provided to low-income pet owners annually
Preventing more than 4,000 animals from being surrendered to Polk County Animal Control each year
Saving tax payers $650,000 annually through our public/private partnership with Polk County Government
501(c)(3) nonprofit funded by donations, bequests and grants
Staff
Lisa Baker
Executive Director
Laura Sutton
Administrative Assistant
Tamara Santiago
Office Manager
PJ Lashley
Kennel Manager
Diann Andress – APDT-KA
Animal Trainer
Animal Care Specialists:   Kiki Dames, Kim Davey, Alexus Dunn, Joseph Journet, Sariah McClellan, Rebecca Toney
Board of Directors
Beth Koon
President
Mark Turner
Vice President
Kristin Woolf
Treasurer
Kristie Hatcher-Bolin
Secretary
Board Members:  Jessica Garrett, Tracey Greene, Gonzalo Gutierrez, Kevin Hyman, Nicole Irby, Bo Jahna, Eileen Killebrew, Suzie Moraco, Danielle Quinlan, Dawn Richards, Katie Salomon, Amy Sumerlin, Mitsie Vargas DVM,
Advisory Council
Sandy Acker, Lance Anastasio, Jeff Donalson, Lauren Donalson, Heather Earl, Beth Evans, Susan Hansell, Angie Hibbard, Cene Houser, Jan Hymam, Sam Killebrew, Allison Lee,  Janine Mahalak, Jackie Munroe,  David Nicholson, Chris Nikdel, Tom Oldt, Julie Phillips, Kristie Renardson, Cynthia Saterbo, Marcia Smith, April Spaulding, T. Michael Stavres,  Jackie Thompson, Shirley Whitney, Heather Wilson, Katie Worthington-Decker,
Volunteer Vets