Gifts made in memory of a loved one, who cared deeply about the work of the Humane Society of Polk County, or in memory of a pet, help thousands of Polk County's homeless animals find loving, permanent homes. Your support of the Humane Society and the precious pets we lovingly care for each year is a wonderful way to honor your loved one's memory. You may also make gifts in honor of your beloved friends and family to celebrate their birthdays or anniversaries. Please consider making a special occasion or holiday gift for those you love this year. They will cherish your thoughtfulness, which will kindly help our community's orphaned animals.
**Please send photos to lisa.baker@humanesocietyofpolkcounty.org make sure to submit memorial information along with picture. 
Leave a Memorial
Complete your donation of $50 or more in order to submit a memorial to this page.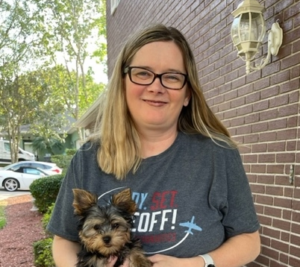 Tamara Peterson
Tamara Lynn Mckinney Peterson Age 48 passed away on March 11th at Winter Haven Hospital. She was born in Winter Haven on March 5, 1975 to James & Sandra McKinney. Tamara was raised in Winter Haven and she graduated from Winter Haven High in 1993. After graduation she got a Ford Mustang and fell in love with them. She was the Queen of the Cool Car Club! Tamara worked retail and eventually became part of the Management Team at Belk's & Talbot's. She began bowling with her sister Christy at Cypress Lanes where she was introduced to the love of her life Vernon Peterson. They were married for 4 wonderful years. Tamara loved all animals especially her yorkies. Tamara loved to travel & the Sun & Fun Air Shows. She is survived by Husband Vernon Peterson, her mother Sandra McKinney, her Sister Christy Mckinney and her beautiful Niece Liberty and many more loving family & friends.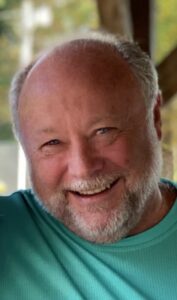 Vernon Chastain
Vernon Stoy Chastain, Jr. 61, of Winter Haven passed on August 14. Born in Union, SC on September 15, 1960, he moved to Winter Haven at an early age. Preceded in death by his parents, Vernon Sr. & Emma Chastain. Loving husband of 42 years to wife, Cindy. Devoted father of sons Eric & Ryan. Adoring Grandpa to his beloved Tori. A dedicated store manager, he worked in the grocery business for over 45 years. He treasured time with his family, playing restaurant with his granddaughter Tori, and going on his favorite Disney rides with his niece Kimmie. He took great pride in his sons who meant the world to him. We will never forget his cooking on holidays, love for 70s music, and humor that knew no bounds.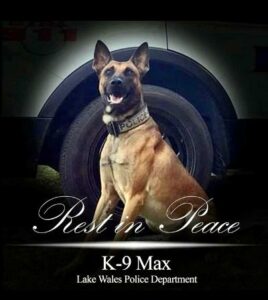 K-9 Max
"Polk County Sheriff's Office" On Wednesday, August 3, 2022, the Lake Wales Police Department was dealt a terrible loss…the line of duty death of their beloved K-9 Max, partner to K-9 Officer Jared Joyner. K-9 Max was shot and killed by a violent man with a criminal history. To Officer Joyner, Chief Chris Velasquez, the men and women of the Lake Wales Police Department, and the residents of Lake Wales…the Polk County Sheriff's Office shares your grief. K-9 Max died doing what he was trained to do; he led the charge to apprehend a dangerous suspect who was an active threat to the community…and in doing so, he saved the lives of his partner and others.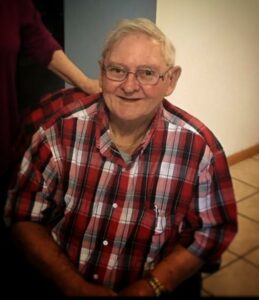 RW "Bob" Bevins
Bob was an amazing father and husband who will be missed by all, including those with fur who stole a piece of his heart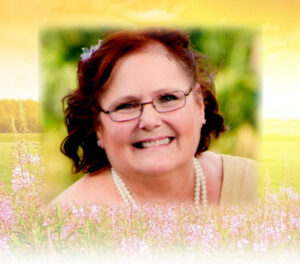 Peggy Lousie Douglas
In loving memory of Peggy L. Douglas; a mother, a grandmother, a sister and a friend. She also loved cats, caring for many throughout her lifetime!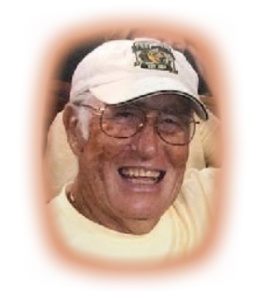 Carl Ealy
In Memory of Carl Ealy... dear friend, dance partner, traveling comrad, Packer fan, and confidant of MaryLee.
Coco and Shadow
Best buddies and best dogs in the world.
Dr. Richard Rashbaum
Beloved Veterinarian & Friend, deeply missed.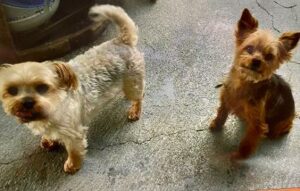 Moose and Harry
In loving memory of Moose and Harry Hamlin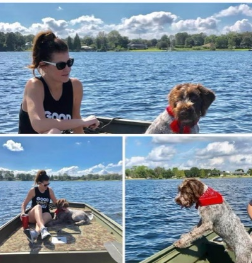 Mindy Adams
Mindy Adams, 47, of Winter Haven passed away Sunday, November 15, 2020 at her residence with her family present. Mindy worked as the Project Manager/ Estimator for Whitehead Construction and was instrumental in the building of the Humane Society of Polk County! Mindy had a special love for her family especially her daughters and grandsons, and of course the family dogs, Jake the bearded bird dog, Gus the baby boy, Daisy the special one and Sadie Girl. Mindy will be dearly missed!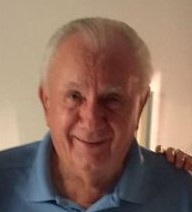 Salvatore "Sal" A. Moraco
In Loving Memory of Salvatore "Sal" A. Moraco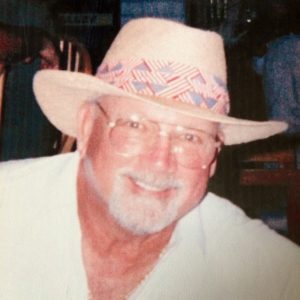 Ron Ericson
In loving memory of Ronald D. Ericson.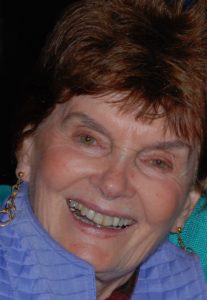 Joyce House Bolles
In memory of Ms. Joyce House Bolles, long-time resident of Lakeland and originally from New York. She was dedicated to rescuing cats and never met one that she didn't fall immediately in love with. We will miss her spunk, her independence and the family stories. With warm thoughts for Bill, Mark, and Ann - who are left behind to fill her energy! The Male cousins (Judy, Barbara and Chris)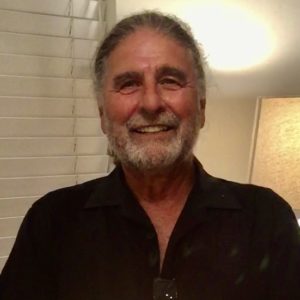 Richard J Holland
In loving memory of Richard J. Holland, 71, of Winter Haven, formally of Beverly, born on September 21, 1948 in Beverly, Massachusetts to Timothy H. Holland and Mary G. (Gates) Holland.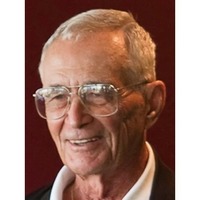 Arnold J. "Doc" Spanjers, Jr., M.D.
In Loving Memory of Arnold J. "Doc" Spanjers, Jr., M.D.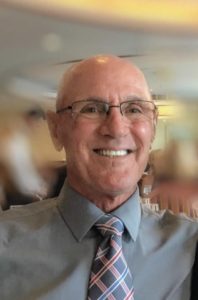 Mark Dornhecker
In Loving Memory of our friend Mark Dornhecker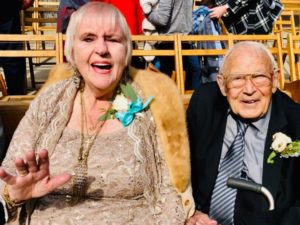 Walter Moosbrugger
In loving memory of Walter Moosbrugger who peacefully passed on April 30, 2019. Born August 26, 1926 in McKean, PA where he grew up. He met the love of his life Ellie and were together for 68 years. Walter served in the United States Air Force then when discharged purchased a bakery in Miami, FL that he operated for 18 years. Walter served as president of the Lions Club and was active in the local church as a deacon, bus ministry, and a Sunday School teacher. The Moosbruggers moved to Winter Haven in 1973 and sold real estate and started another bakery called Moosbrugger's Bakery. He loved playing the accordion and entertaining family and friends with his humor and singing. Walter and Ellie are active members at Calvary Baptist Church, Winter Haven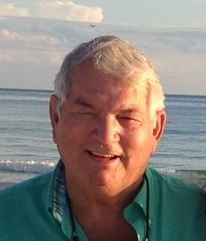 Harold Whitfield
In Loving Memory of my Dad "Clarence Harold Whitfield"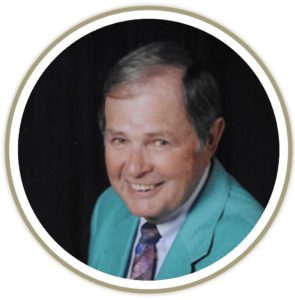 Palmer Gehring
In celebration of Palmer Gehring. Palmer served as a Eucharist Minister at St. Alban's Episcopal Church. He was also a member of The Winter Haven Pilots Assn.; QB's Lakeland Chapter; Past-Chair-man of the Winter Haven Airport Advisory Committee; charter member of Cardinal Flyers Online; Flying Octogenarians; Cape Fear Aero Assn.; Past President of Cape Fear Kiwanis Club; member of the North Carolina Glass Dealers Assn and supporter of the Humane Society of Polk County.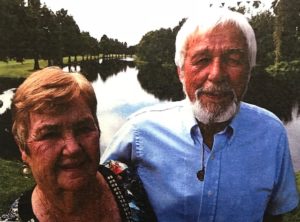 Carole Altvater
In loving memory of Carole Altvater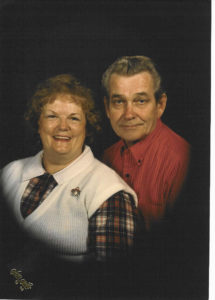 Edward & Bettie Hoosier
In honor of two people who shared a love for the Humane Society of Polk County. They were volunteers, contributors, adopters and Bettie was a Past President. Their work on behalf of the animals we serve still lives on.