Gifts made in memory of a loved one, who cared deeply about the work of the Humane Society of Polk County, or in memory of a pet, help thousands of Polk County's homeless animals find loving, permanent homes. Your support of the Humane Society and the precious pets we lovingly care for each year is a wonderful way to honor your loved one's memory. You may also make gifts in honor of your beloved friends and family to celebrate their birthdays or anniversaries. Please consider making a special occasion or holiday gift for those you love this year. They will cherish your thoughtfulness, which will kindly help our community's orphaned animals.
**Please send photos to lisa.baker@humanesocietyofpolkcounty.org make sure to submit memorial information along with picture. 
Leave a Memorial
Complete your donation of $50 or more in order to submit a memorial to this page.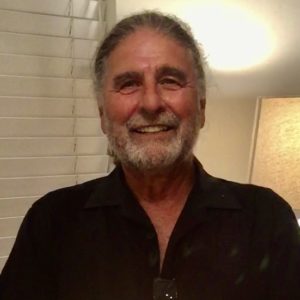 Richard J Holland
Richard J. Holland, 71, of Winter Haven, formally of Beverly, born on September 21, 1948 in Beverly, Massachusetts to Timothy H. Holland and Mary G. (Gates) Holland. On April 21, 2020 Uncle Dick completed his work here on earth. To make the world around him a better place than it was when he arrived. He graduated from Beverly High School in 1967. After high school he attended a business school in Boston and went on to have a successful career in the financial lending world. He was a proud son, father, brother, uncle and friend to all who knew him. After retiring in 2008 from his Financial Lending Company, Residential Mortgage Group here in Winter Haven. He continued to enjoy playing golf and working as a contract copy writer and editor. He also enjoyed working in the community with people that needed help and being a great friend of Bill W's. Dick is survived by his loving son, Jason T. Holland and his significant other Susan A. Thomas of Winter Haven, FL, his sister June A. Singer and her husband Roland L. Singer of Hamilton, Mass, one niece, Cyndi Akers, five nephews, Al St. Peter, Tom Holland, Tim St. Peter, Richie Nimblett and Jeff St. Peter, a wonderful extension of six great nieces and two great nephews that each held a special place in his heart. Also surviving him are his lifelong friends and brothers, Jim Coffin, Kenny MacCarthy, Pat Hussey and Glenn Campbell. Dick was predeceased by his father Timothy H. Holland, mother Mary G. Holland, sister Katherine M. Phillips and nephew Ronnie Dumas. Under current circumstances of COVID-19 and in honor of Dick's wishes, a Celebration of his Life will be announced at a later date. If you are wondering if you can do anything while we wait to celebrate Dick's life together you can send an email to rholland.rmg@gmail.com or a letter to 624 Wexford Court, Winter Haven, Fl 33884 C/O Richard Holland. The family looks forward to seeing all of you soon. Arrangements are by the Campbell Funeral Home, 525 Cabot Street, Beverly. In lieu of flowers contributions may be made in his memory in honor of "Richard J. Holland" to The Humane Society of Polk County 3195 Dundee Rd Winter Haven, Fl 33884 or online at https://www.humanesocietyofpolkcounty.org/donate/memorials/ Information, directions and condolences at www.campbellfuneral.com.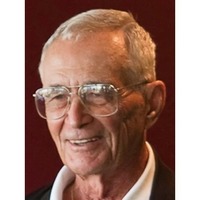 Arnold J. "Doc" Spanjers, Jr., M.D.
In Loving Memory of Arnold J. "Doc" Spanjers, Jr., M.D.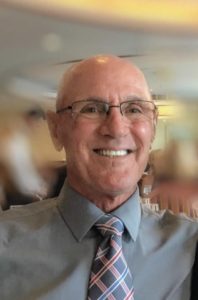 Mark Dornhecker
In Loving Memory of our friend Mark Dornhecker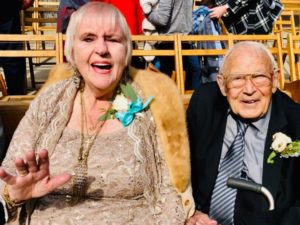 Walter Moosbrugger
In loving memory of Walter Moosbrugger who peacefully passed on April 30, 2019. Born August 26, 1926 in McKean, PA where he grew up. He met the love of his life Ellie and were together for 68 years. Walter served in the United States Air Force then when discharged purchased a bakery in Miami, FL that he operated for 18 years. Walter served as president of the Lions Club and was active in the local church as a deacon, bus ministry, and a Sunday School teacher. The Moosbruggers moved to Winter Haven in 1973 and sold real estate and started another bakery called Moosbrugger's Bakery. He loved playing the accordion and entertaining family and friends with his humor and singing. Walter and Ellie are active members at Calvary Baptist Church, Winter Haven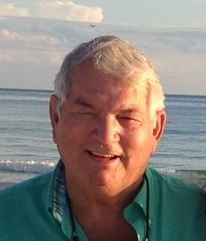 Harold Whitfield
In Loving Memory of my Dad "Clarence Harold Whitfield"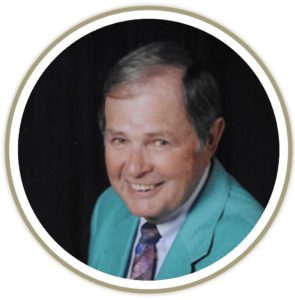 Palmer Gehring
In celebration of Palmer Gehring. Palmer served as a Eucharist Minister at St. Alban's Episcopal Church. He was also a member of The Winter Haven Pilots Assn.; QB's Lakeland Chapter; Past-Chair-man of the Winter Haven Airport Advisory Committee; charter member of Cardinal Flyers Online; Flying Octogenarians; Cape Fear Aero Assn.; Past President of Cape Fear Kiwanis Club; member of the North Carolina Glass Dealers Assn and supporter of the Humane Society of Polk County.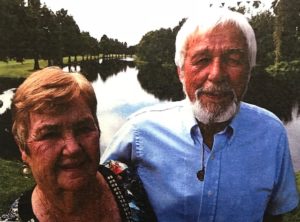 Carole Altvater
In loving memory of Carole Altvater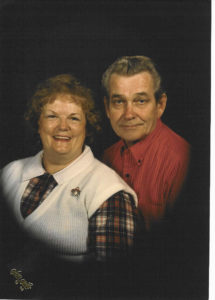 Edward & Bettie Hoosier
In honor of two people who shared a love for the Humane Society of Polk County. They were volunteers, contributors, adopters and Bettie was a Past President. Their work on behalf of the animals we serve still lives on.