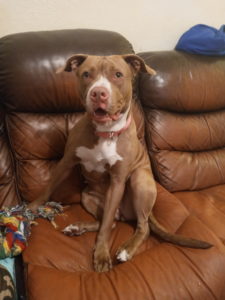 Unknown
Description
Short brown and white red nose pit or possibly a mix. Found with a pink collar on. She is sweet and high energy likes to nibble and gets a little rough when playing.
Breed Info
Species: Dog
Breed: Rednose pit/mix
Age: Young (6 months - 1 year)
Gender: Female
Size: Medium
Location Last Seen
She was found on 34th st nw wither haven/ inwood area. I could not keep her at my house and the only place that would provide her shelter was the polk county animal control/ pound.
Contact
Name: Deanna Grady
Email: onlysunshine36@gmail.com
Phone: 3526025140
Location: Winter haven