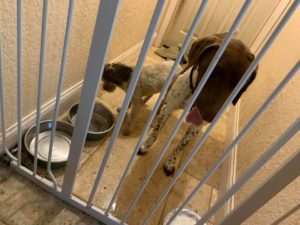 Two Dogs – Appear to be a hunting dog and jack russel mix
Description
Found these two running westbound down the middle of kville rd between Old Dixie Hwy and Reynolds Rd. Auburndale / Lakeland
They literally stood in the middle of the road as I approached and I couldn't leave them to most likely be hit by a car.
The little one kept escaping our fenced yard so they're inside. I fed them and gave them water. Please share to help us find owners.
Have not taken to get scanned yet as I had to get the kids to camp and myself to work.
Breed Info
Species: Dog
Breed:
Age: Adult (1 - 7 years)
Gender: Male
Size: Small
Location Last Seen
Kville Rd - between Old Dixie Hwy and Reynolds Rd
Contact
Name: Katrina Hill
Email: katrinadhill@gmail.com
Phone: 8632212290
Location: Lakealnd