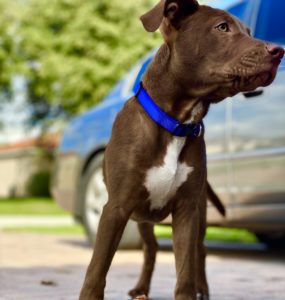 Meelo – Rehoming Pet
Description
Meelo is a Labrador retriever mixed with pitbull his color is brown with a little white on his chest and he also has green eyes. Meelo is very playful he loves attention and games , Meelo is very lovable and loves getting some love back he loves getting his treats.
Breed Info
Species: Dog
Breed: Labrador with pitbull
Age: Young (6 months - 1 year)
Gender: Male
Size: Medium
Location Last Seen
Meelo is currently living with me.
Contact
Name: Sullymar Almestica
Email: sullyalmestica@gmail.com
Phone: 4079656232
Location: Kissimmee